A Seamless Selling Experience
Your home is your most valuable asset. When it comes time to sell, you want to be sure you are working with a real estate professional who has the expertise needed to get you top dollar for your home efficiently and effectively. We will work with you to position your home on the market in a way that ensures your sales experience is as stress-free and profitable as possible.
Getting Ready to Sell
Before putting the sign on your lawn and advertising your home, there are a few key steps you can take to make your home more sellable for which we can coach you through.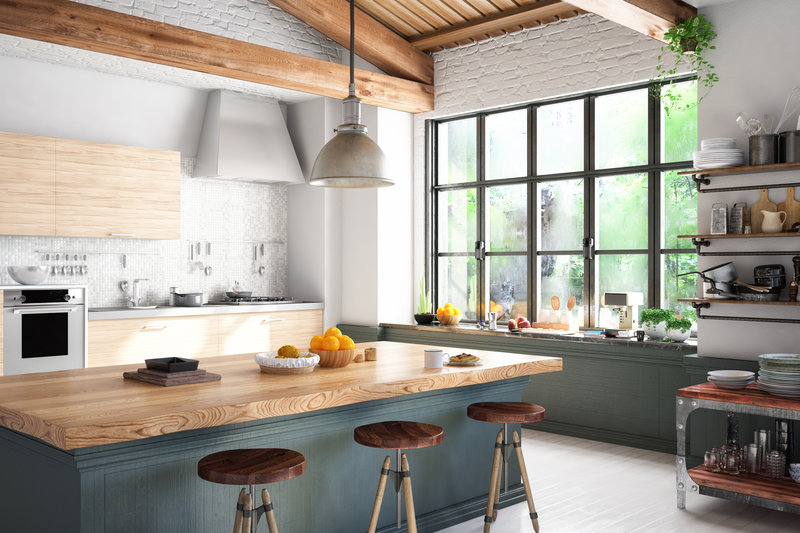 1. Remove the clutter
Imagine what your home would look like if you removed half of your belongings. In order to make your home more appealing to buyers, it's important to eliminate personalized items, as well as excess furniture and decorative features. Less is more. A minimal design with few distractions will help buyers see themselves in the space.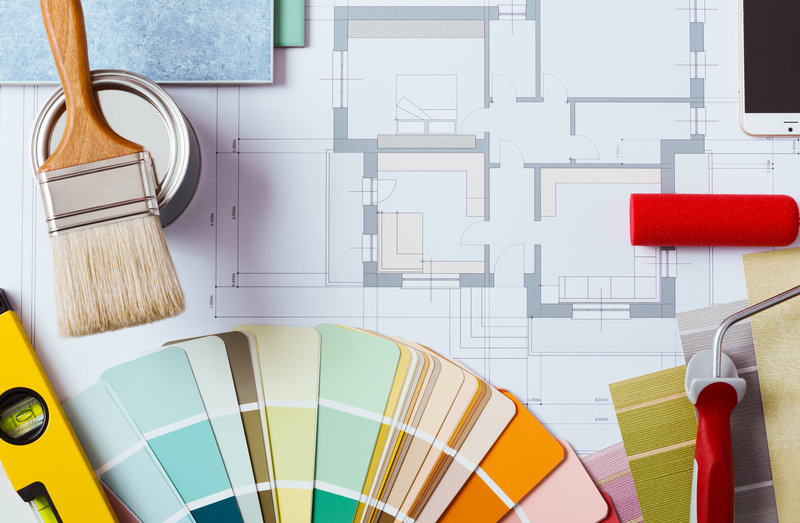 2. Patch and paint
Pride of ownership is a key selling feature, and you can demonstrate yours with simple fixes to leaky faucets, running toilets or squeaky doors. Adding a fresh coat of paint to the walls, using neutral colours, is also a good idea. It's a relatively quick and cost-effective way to make your home feel bigger, brighter and more welcoming.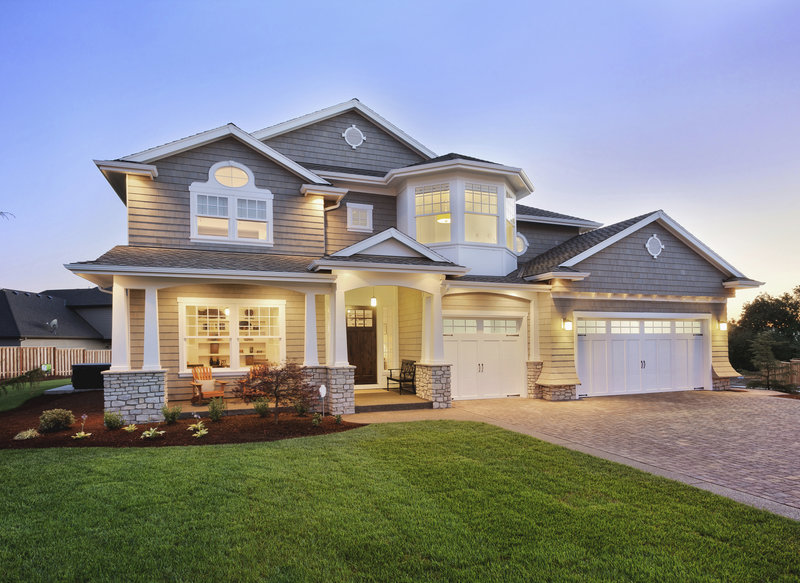 3. Spruce up the curb appeal
The outside of your home is what potential buyers see first when they pull up to a viewing, and we know how important first impressions are. Make sure the grass is cut, the yard is landscaped and the exterior looks well-kept.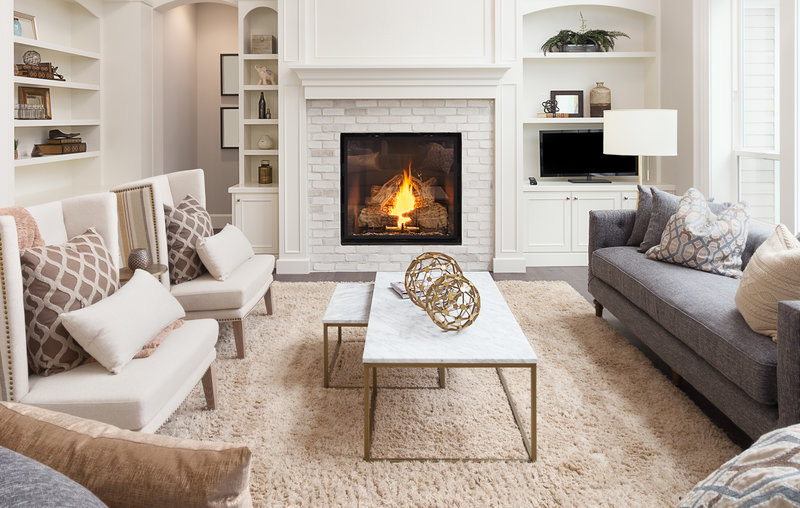 4. Stage your home
Studies show staging your home helps you sell faster and at a higher price point. Small changes can go a long way in making your home look Pinterest-worthy from every angle.
Why Work With Us?
When it comes to buying your perfect home, there are many steps and decisions to navigate along the way. By partnering with us, you can rest assured knowing we will:
Accurately assess the fair market value of your property so it sells fast and for maximum profit.
Use the latest marketing tools to make your home stand out from the crowd and find serious buyers who are ready to act.
Stay ahead of market trends and offer professional advice and guidance.
Connect you with the right professionals and resources.
Be transparent and accountable in supporting you throughout the entire decision-making process.
Negotiate on your behalf and put you in an ideal position when reviewing and accepting offers.
Ready to get started? Connect with us and let's talk about your goals for selling your home.
Testimonials
" Dear Eric I want to thank you on behalf of myself and my family for the wonderful work you did in selling my father's home. The daunting task of emptying and getting ready for sale one's childhood home is rather overwhelming. I felt reassured that all the little details of getting a 50+ year-old house sold would be looked after. Your ability to get all the contractors arranged chronologically and in short order was amazing. I am very pleased in what was accomplished with the house and pleased that it sold so quickly. You made a huge task simple for my family. Thank you for your professionalism and optimism. Thank you for "going the extra mile", which is usually a cliché, but in your case is true. Yours truly, Sharon Dunlop, Ottawa "
- Sharon Dunlop
" Geri and Eric, It has been almost two years since you were our agents in selling our house and buying our condo. It was a time of turmoil and emotion. Leaving a family home of thirty years, sorting through years of possessions, finding forgotten things and finally dispersing of my mother's things which had been in storage for over ten years. My husband and I approached the project with a great deal of trepidation. You were not our first choice as you know; we had approached another well known agent in our area and were greatly disturbed by our encounter. I think she was as overwhelmed by what she thought needed to be done as we were. Our daughter who had encountered you when she bought her house rang you in desperation begging for help! You immediately calmed us, came to see us, were not frightened, but immediately supplied us with information and resources. We were able to sleep again and then get going. It is hard to believe now, but you got us ready for the transition in under three months. (It had taken us five years to get our courage up to even think about moving). The encouragement, resources and general professionalism of your team was exceptional. We truly appreciated the patience you had and the creativity you deployed to get us through a very difficult time. Thank you again, Geri and Eric, we will continue to recommend you to our friends who are getting ready for transitions in life-style. Penelope and Richard Deering, Ottawa "
- Penelope and Richard Deering
" Please accept my compliments on the professional way you handled the sale of a "distressed" estate property. I would not hesitate to recommend you to sell all the estate properties for which I am the estate lawyer. "
- Pat Murphy L.L.B., Ottawa
" Dear Eric On behalf of myself and my family, I'd like to thank you for all of your help and hard work over the last few months. The process was not an easy one. Upon the death of my father, my elderly stepmother wished to downsize to a smaller condo and we needed to sell the very large apartment that had been my father's home for over 3 decades and hers for many years. You and your colleagues seamlessly coordinated her move to a smaller place and the clearing out, cleaning, renovation and eventual sale of a "well lived in" apartment. I personally was impressed by how well you project managed all the various tasks. I live in another city and my life was made immeasurably easier by the fact that you cheerfully and professionally took on the day to day management of all that needed to be done. You worked with us to determine what the condo required with respect to updating and freshening up, hired the appropriate individuals and companies on our behalf and then ensured that all work was done on budget, on time and in accordance with what we had discussed. The sales process went smoothly, despite both vendor and purchaser residing outside of Ottawa. We feel very fortunate to have worked with such an experienced and hardworking real estate professional. "
- Julie S Toronto
" Kudos to you and your team for carrying out this multi-faceted project on our behalf with such professionalism and enthusiasm. Your inclusion of (son) in the key aspects of the process was both thoughtful and well done. Thank you. I truly appreciated the thoroughness and regularity of your reports. They allowed me to both stay on top of things and to keep other key parties informed. Your integrated approach provides practical solutions to many of the issues I face regularly in administering estates. I would be happy to recommend your service to anyone settling an estate. RP (Trust Company) "
- Robin Page
" Over the years, Eric Cosgrove has eased the family through three home sales and one purchase with quiet professionalism, sensitivity and competence. He has earned our trust. His referrals to a wide range of move-related contacts have proven invaluable. Through community service, Eric has demonstrated a heart for seniors and seniors-related housing issues. He is a "good guy" who will earn your trust as well! -- John Townesend, Ottawa "
- John Townesend
Previous
Next